My Health Journey 
From the time I was 15 until in my early twenties I had tried many types of diets; from the low-fat diet, to the no sugar and low carbs diet, the high protein/fat diet, or the intermittent fasting. Trying a bit of this and that, not able to stick to anything in a long-term and messing up with my body's own rhythm along the way. The result? I lost my period for almost 3 YEARS! I felt completely inefficient in other areas of my life as all of my focus was placed on the calories I ate and my workout routine. Why did I do that? Like many of us I was buying into the diet culture and all its promises. I was disconnected from what my body needed. Out of tune with myself. Until I finally understood what does really matters …

Healing with Real Food
One day I received a call from my mum telling me that she had precancerous cells. I was 22 years old. I remember that day as if it was yesterday! It is from that day onward that I developed a passion for food. This time I wasn't obsessed by the calories of each and every food I ate, but rather by the medicinal properties it contained! I wasn't seeing food as rewarding or punishing, I was seeing food as a way to heal oneself. I would spend all of my free time devouring books with one in particular Anti-Cancer by David Servan Schreiber.  From the day I opened that book in a small library of Central London back in 2010, I haven't stopped wanting to learn how to heal our body & our mind. My mum has applied everything I told over the past 11 years (she has been my biggest support) and we have both adopted a way of living which is based on nourishing the mind & body. No more deprivations, no more restrictions. Nourishment is at the core of everything I do!
Since then, I truly believe that the way we eat has a direct influence on the way we feel. The more whole and natural food (i.e. real food) I  ate the better I felt in my body and the less anxious I became as a whole. This is when my blog Mimie's Delicacies was born, a place where recipes are created to nourish our body, our mind & our soul. Plant-based goodness to fuel both our mental and physical health.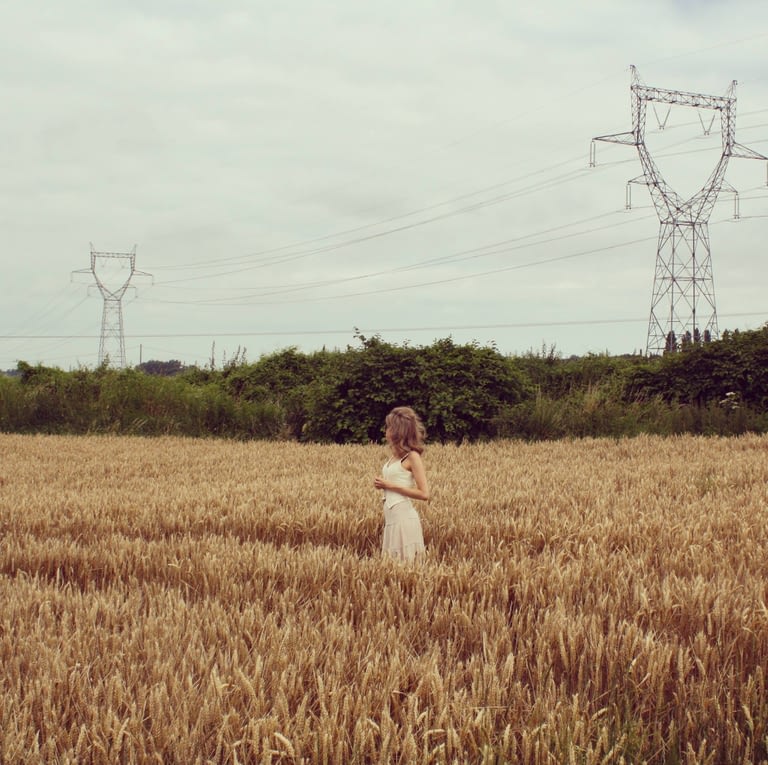 We tend to underestimate the power of food, as well as the power of adopting small simple habits. I'm here to show you that achieving optimal health is at your reach.
And it is a lot closer than you may think!
Adopting a Real Food Approach
Back in 2015, I didn't make the change to a plant-based diet right from the beginning but instead decided to educate myself first and understand where I could get the essential nutrients that would benefit my health. I had made the decision that I would no longer deprive my health of the nutrients it needed to thrive, and so I did my research …. It didn't take me long to notice the benefits of a plant-based diet, and soon after switching to a diet that was mostly plant-based (apart from the consumption of eggs at times) I realized that I was eating food that not only made me feel good on the outside (feeling lighter), but more importantly on the inside, with less bloating and feeling much more energized.
Finding my Very Own Balance
After creating my plant-based recipe blog and having my recipes published in magazines such as Vegan Food & Living, I decided that the sensible thing for me to do at that point was to study nutrition. So that's what I did, I studied nutrition and learned about the essential nutrients the body needs to function to its best. After certifying as a Nutritionist Consultant for Weight Management & Behavior Change, I decided to specialize in Plant-Based Nutrition, putting into practice everything I have learned over the past few years.
I have adopted a 360 degree approach over the years; where food, sleep, stress, hormonal and gut health take center stage!
Treat Yourself to Health … you deserve it!
Take control of your health, one step at a time!